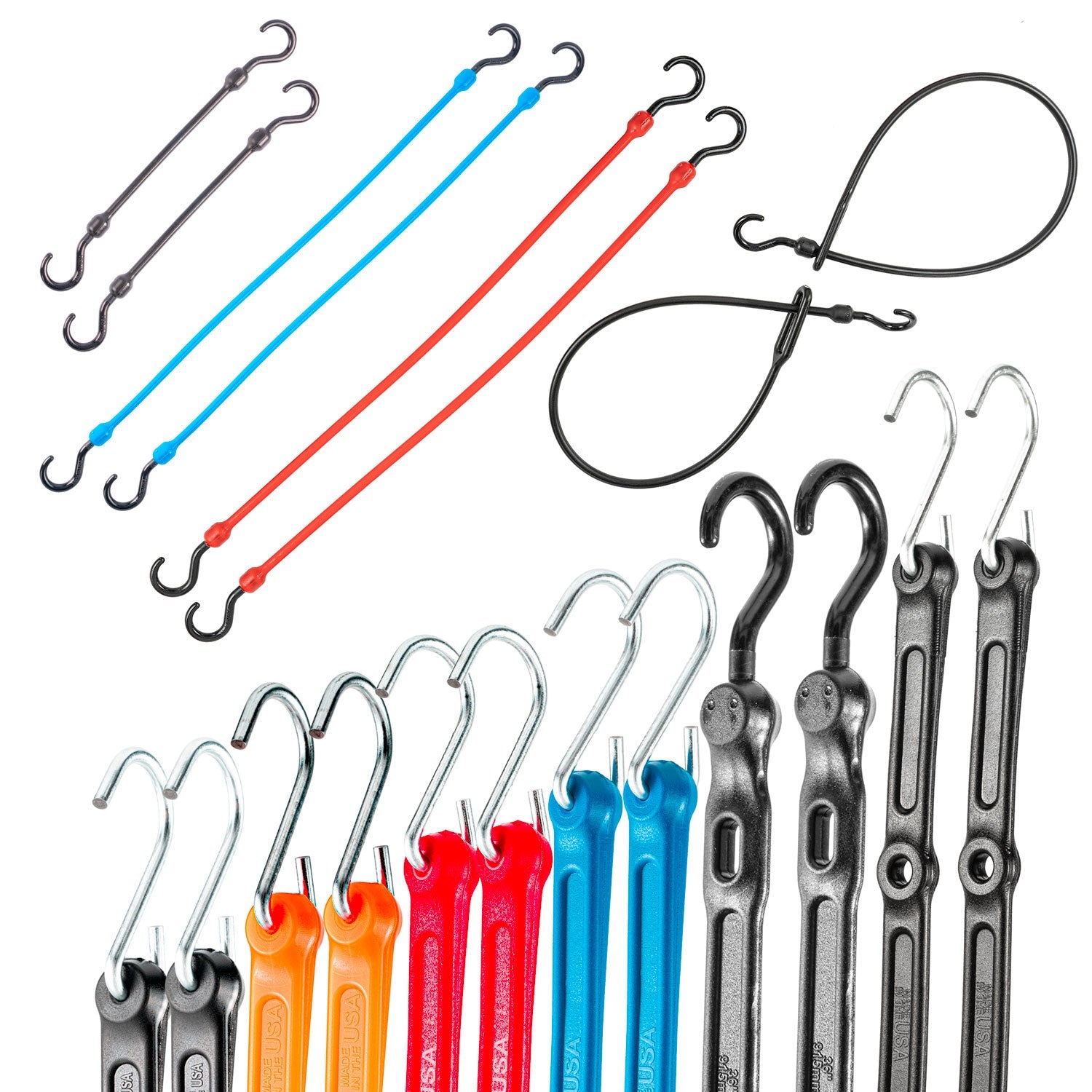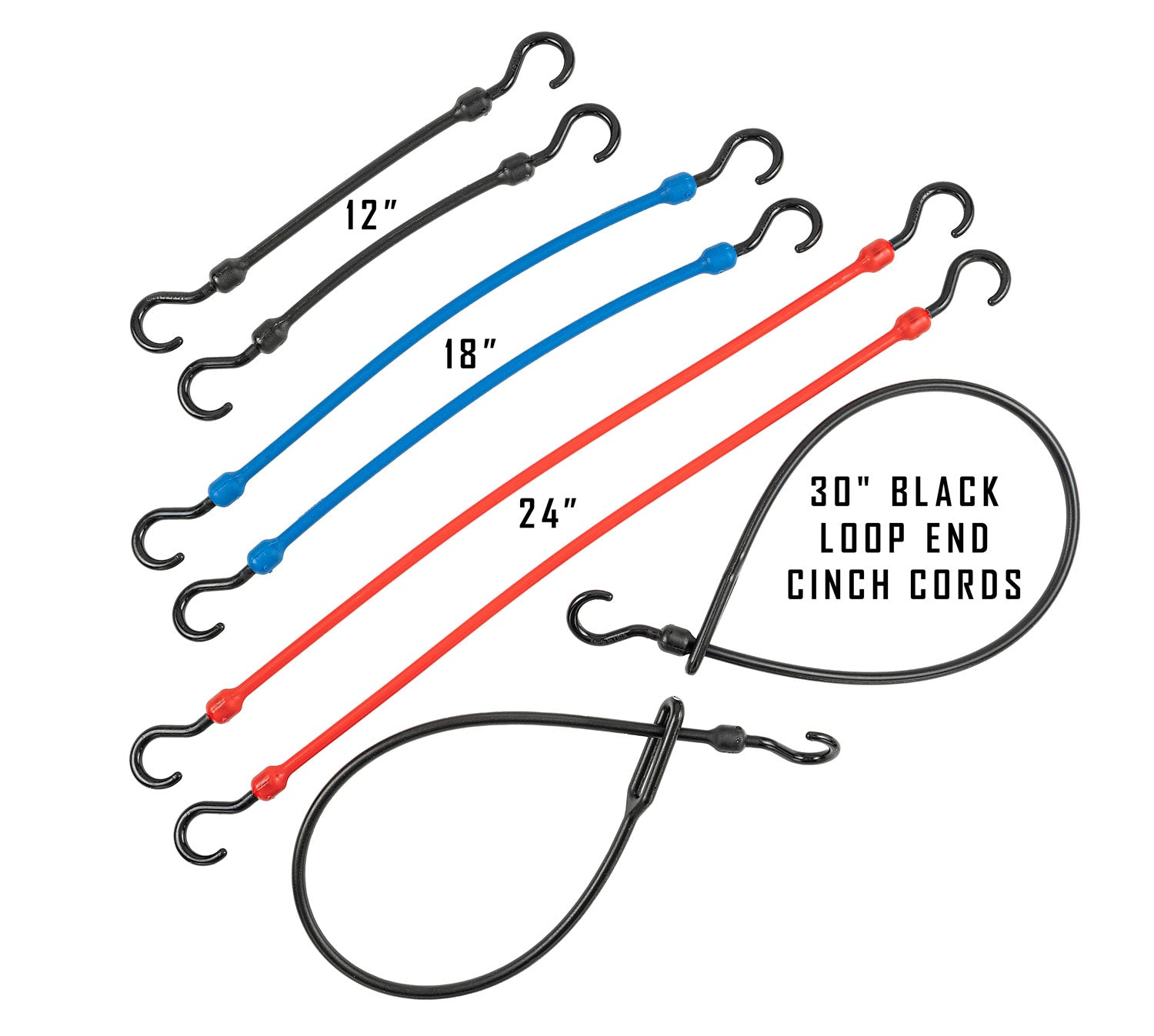 20pc Variety Pack
Pickup available at 55 Readington Rd
Usually ready in 24 hours
55 Readington Rd
Pickup available, usually ready in 24 hours
55 Readington Rd
Somerville NJ 08876
United States
9083299136
Introducing our versatile 20 Piece Bungee Variety Pack – the ultimate solution for all your strapping and securing needs. This comprehensive bundle includes a carefully curated selection of bungee straps designed to cover a wide range of applications, ensuring that you have the right tool at your fingertips for any task. Whether you're organizing your garage, securing cargo, or bundling items for transport, our multipack has got you covered.

Here's what you'll find in this amazing variety pack:

1. **Standard Duty Straps (12", 18", 24", 36"):** These dependable straps come in four varying lengths to provide sturdy and secure fastening. They're perfect for keeping items in place, whether for home storage or during a road trip.

2. **Easy Stretch Cords (12", 18", 24", 30"):** Our Easy Stretch Cords offer flexibility and elasticity, making them ideal for accommodating various-sized loads. They provide a snug yet gentle hold that adapts to your specific needs.

3. **Adjust-A-Straps (36", 48"):** The 36" and 48" Adjust-A-Straps are the ultimate in versatility. With adjustable lengths, they can be extended or shortened as required, ensuring a precise fit for your cargo. These straps offer exceptional convenience and adaptability for your strapping needs.

Key Features of our 20 Piece Bungee Variety Pack:
- **Durable Construction:** Crafted from high-quality materials, our bungee straps are built to withstand the rigors of everyday use.

- **Secure Fastening:** Each strap and cord is equipped with reliable hooks and fasteners to ensure a firm grip, preventing any slipping or accidental releases.

- **Multipurpose:** This multipack is designed for a wide range of applications, from household organization to outdoor adventures and everything in between.

- **Easy to Use:** Our bungee straps are user-friendly, and the Adjust-A-Straps offer simple length adjustments, making them accessible for both novice and experienced users.

- **Convenient Storage:** The entire multipack is neatly organized and compact, making it easy to store in your garage, workshop, or vehicle.

Say goodbye to the hassle of searching for the right bungee strap for the job. With our 20 Piece Bungee Multipack, you'll have a comprehensive selection at your disposal, making any task involving strapping and securing a breeze. Order yours today and experience the ultimate in convenience and reliability.
The Perfect bungee
advantages
premium material
All of our Bungees are made in New Jersey, USA with Premium sourced material from other American vendors.
uv resistant
The amazing base material of our bungee cords and straps is UV Stabile, Chemical and Fuel Resistant.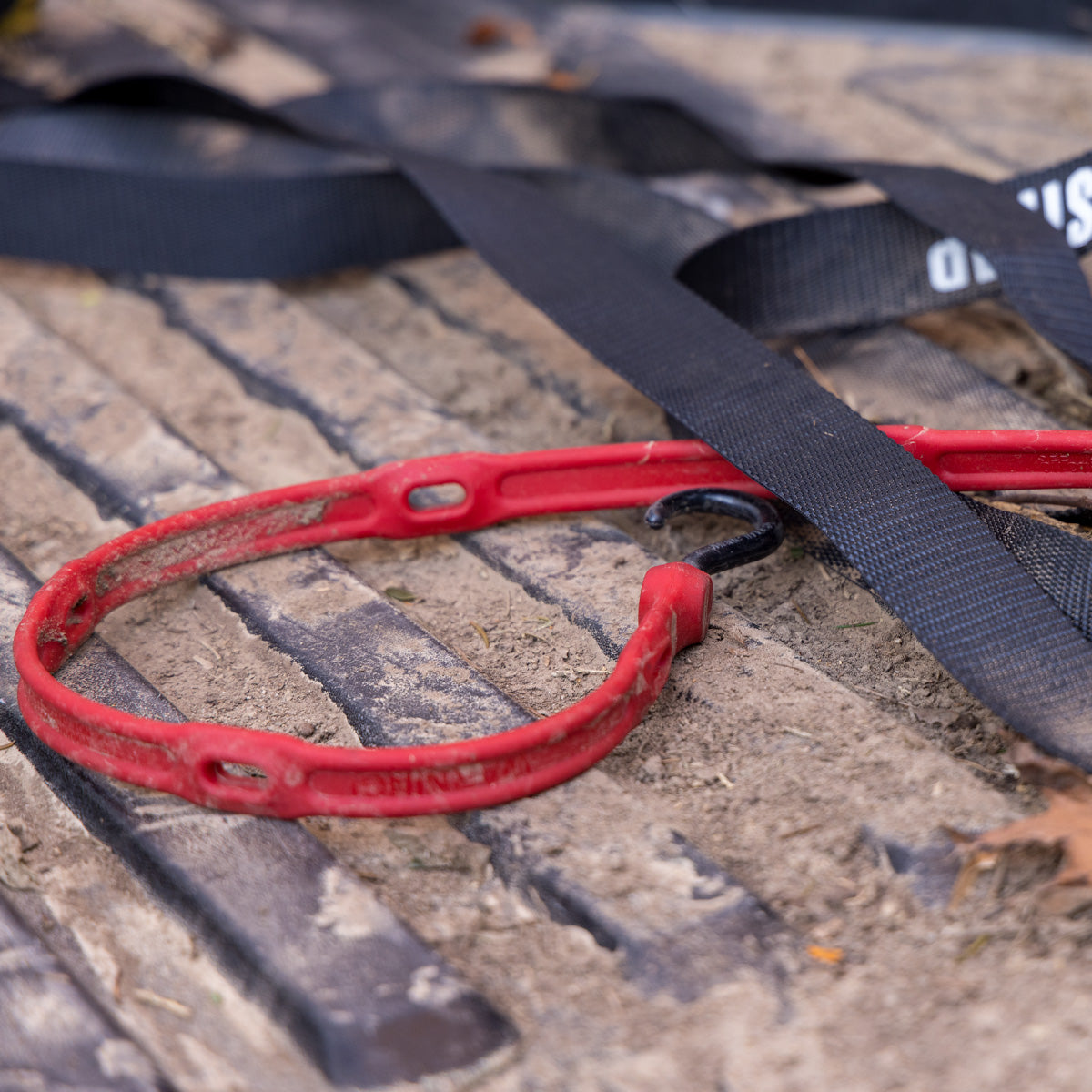 outdoors proof
Made for rugged use outside! These bungee's, tie-downs and cords are the perfect pairing to your UTV, Camping Trip, back of the Truck and just in general!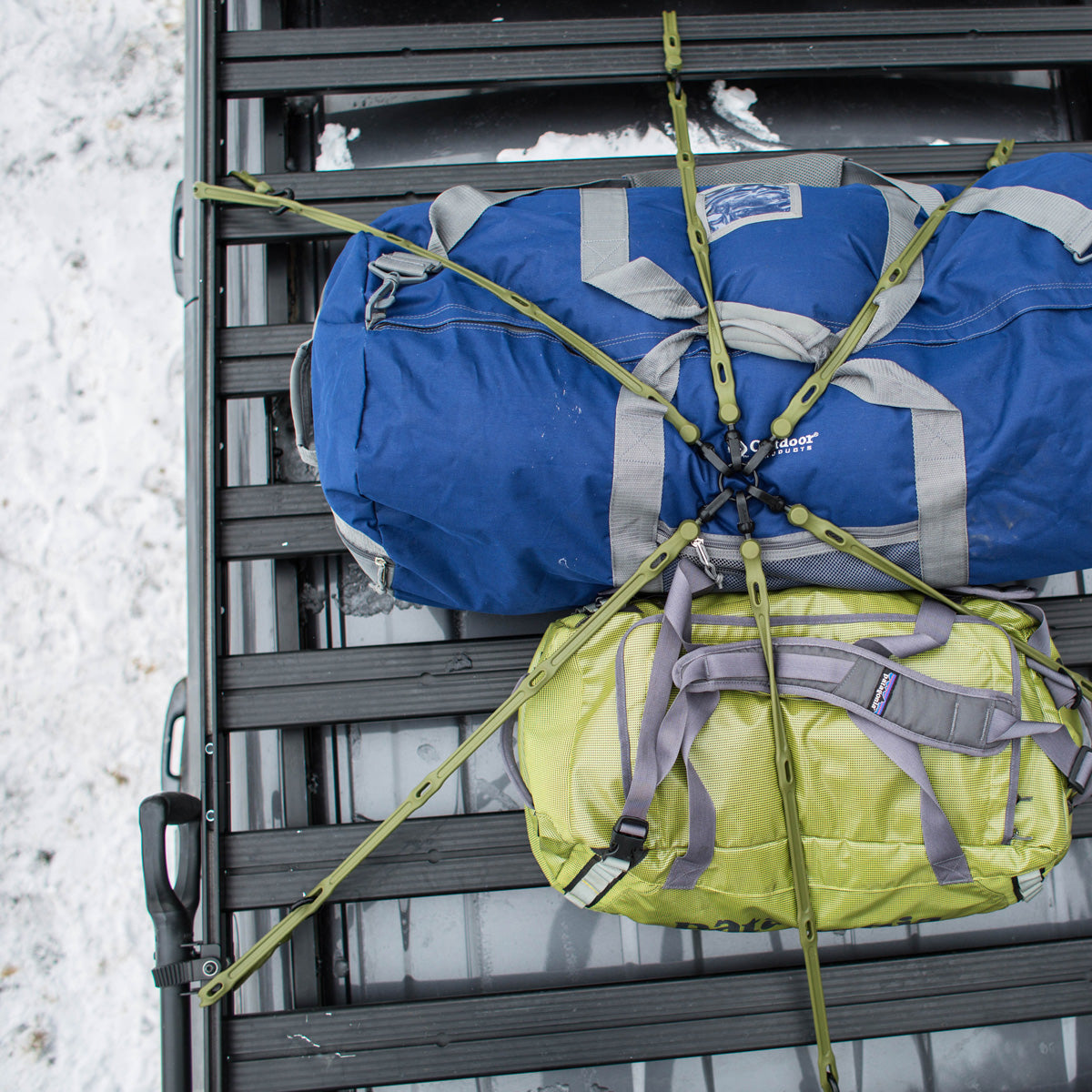 temperature friendly
Our bungees are tested to perform in the hottest of enviroments to the coldest of enviroments.