48" Adjust-A-Strap Adjustable Bungee Strap 4 Pack, Nylon Hooks
Pickup available at 55 Readington Rd
Usually ready in 24 hours
48" Adjust-A-Strap Adjustable Bungee Strap 4 Pack, Nylon Hooks
Black
55 Readington Rd
Pickup available, usually ready in 24 hours
55 Readington Rd
Somerville NJ 08876
United States
9083299136
Introducing the 48" Adjust-A-Strap: Your Ultimate Adjustable Bungee Solution

Are you tired of struggling with fixed-length bungee cords that just won't fit your needs? Say goodbye to the limitations of traditional bungee straps and say hello to the 48" Adjust-A-Strap, the revolutionary adjustable bungee strap with 10 holes for customization like never before.

**Unmatched Versatility:**
Our 48" Adjust-A-Strap is engineered to adapt to your unique requirements. With an impressive 48-inch length, it provides ample flexibility to secure a wide range of items, whether you're bundling camping gear, securing cargo on your roof rack, or organizing tools in your workshop. The 10 adjustable holes along the length of the strap offer precise control, allowing you to fine-tune the length and tension to suit your specific needs. No more struggling with too-short or too-long bungee cords – now you're in control!

**Durability You Can Trust:**
Built to last, the Adjust-A-Strap is crafted from high-quality, weather-resistant materials. The sturdy bungee cord is designed to withstand the harshest conditions, from scorching summer sun to freezing winter temperatures. The removable nylon S-Hooks and removable galvanized S-Hooks on each end provide a secure grip without scratching or damaging your belongings, ensuring both your gear and the strap remain in pristine condition.

**Effortless Adjustability:**
Adjusting the length of your bungee cord has never been easier. Simply choose the desired hole to lock in the perfect length, and you're ready to secure your items with confidence. No more struggling to tie knots or wrestling with stubborn cords – the Adjust-A-Strap streamlines the process, saving you time and effort.

**Endless Applications:**
The versatility of the 48" Adjust-A-Strap knows no bounds. Use it for:

- Securing luggage and cargo during travel
- Tying down sports equipment and outdoor gear
- Organizing tools and equipment in your garage or workshop
- Creating custom-sized cargo nets
- Securing bikes, kayaks, and other outdoor equipment
- And so much more!

**Compact and Convenient:**
When not in use, the Adjust-A-Strap easily coils up for compact storage. Keep it in your car, truck, or toolbox, so you're always prepared to tackle unexpected hauling or securing tasks.

Say goodbye to the frustration of traditional bungee cords and embrace the freedom of customization with the 48" Adjust-A-Strap. Get yours today and experience the difference that precision and adaptability can make in your daily tasks. Whether you're an outdoor enthusiast, DIY enthusiast, or just someone who values convenience and efficiency, this adjustable bungee strap with removable nylon and galvanized S-Hooks is your new go-to solution. Order now and take control of your strapping needs like never before!
Features:
UV Resistant
Fuel Resistant
Chemical Resistant
All Weather
All Year
Lifetime Warranty
Made in the USA
 *All of The Perfect Bungee's® products can safely stretch up to 2x their original length. This product requires 34ft lbs of force to reach 2x stretch*
The Perfect bungee
advantages
premium material
All of our Bungees are made in New Jersey, USA with Premium sourced material from other American vendors.
uv resistant
The amazing base material of our bungee cords and straps is UV Stabile, Chemical and Fuel Resistant.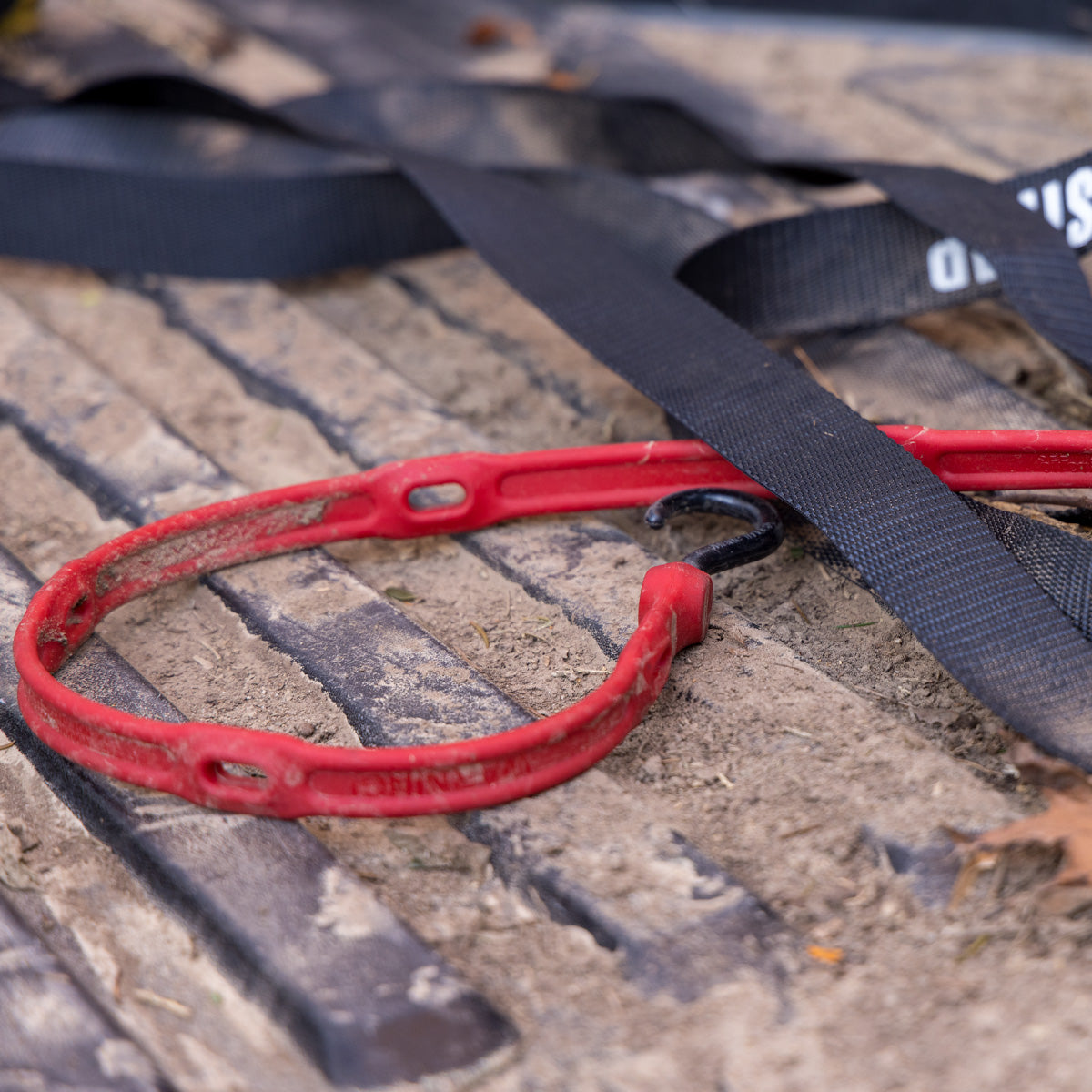 outdoors proof
Made for rugged use outside! These bungee's, tie-downs and cords are the perfect pairing to your UTV, Camping Trip, back of the Truck and just in general!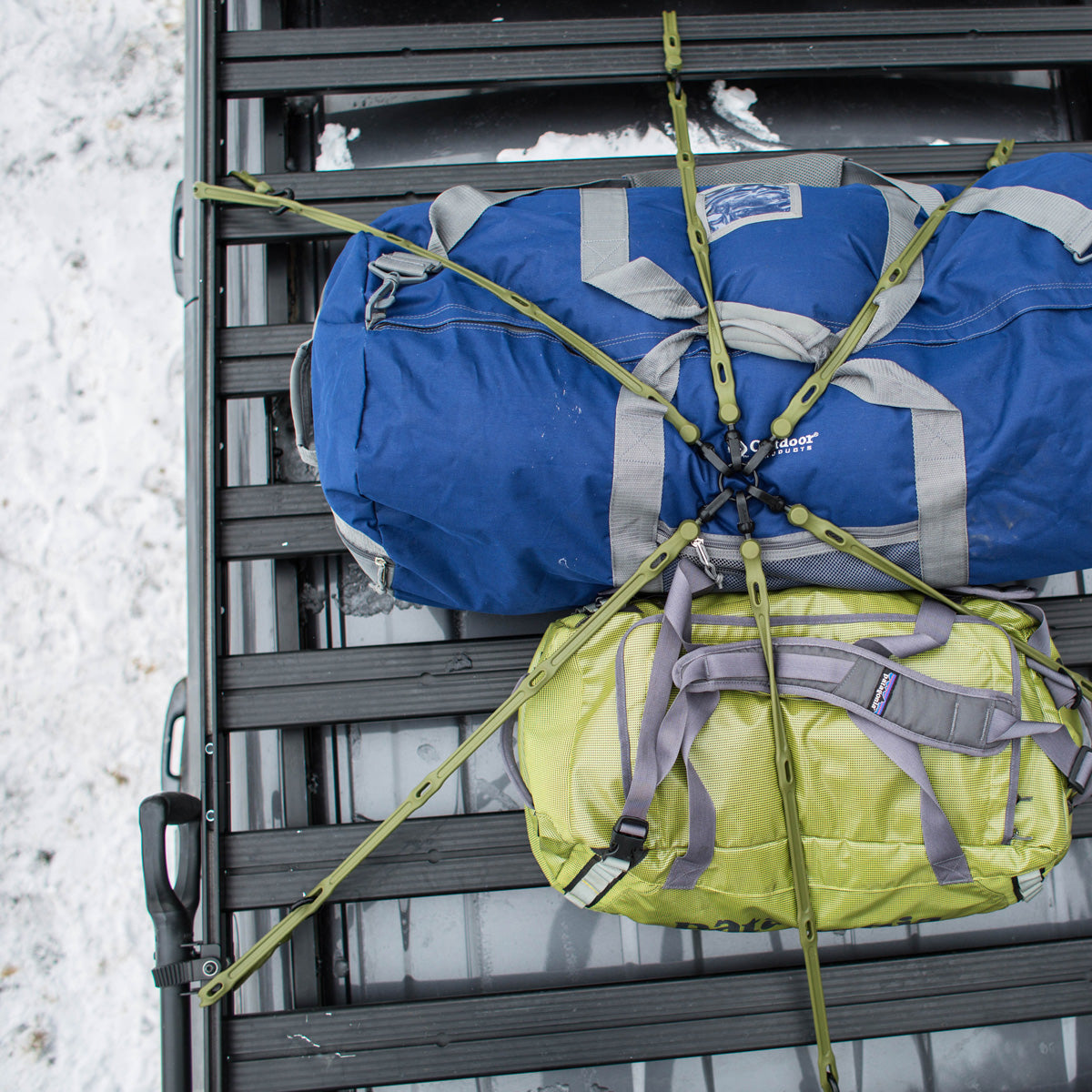 temperature friendly
Our bungees are tested to perform in the hottest of enviroments to the coldest of enviroments.